By Julia 4 Comments
Hypothetical situation:
It's the day before Thanksgiving, and you're in a bind. You have the whole spread all planned out, but need a healthy appetizer slash side dish to tide your peeps over before the main event. To keep the fungry monsters at bay. No one likes a fungry monester on Thanksgiving day.
Not that you've waited until now to get the whole food situation figured out. We're speaking in hypotheticals here.
But hypothetically, if you did need a last-minute tider-over, my recommendation would be soup. Every dang time. It's creamy, it's comforting, it's just the right amount of filling, it's easy to make in volume. You can leave it in the pot on low and serve as needed.
BUH-OOM! Crisis averted.
…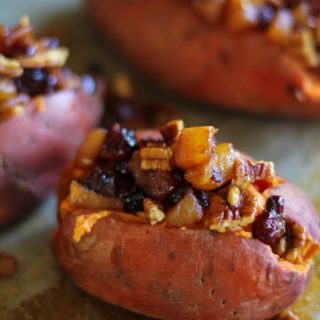 By Julia 10 Comments
It's the final countdown before Thanksgiving – do you have your menu dialed in? Feeling extra…