By Julia 11 Comments
Goodness gracious great balls of coconut!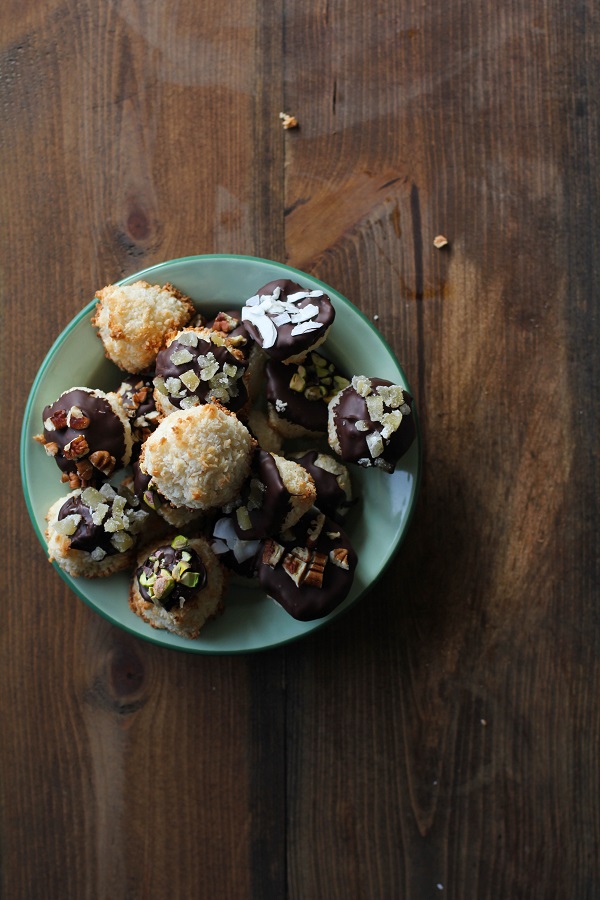 Calling all coconut naysayers!
Just kidding.
I can completely appreciate that some folks just can't do the coconut, but I gotta tell ya: I can. I mean, the warm, nutty flavor that just melts in your mouth like sweet surrender? I can do that eeerydamnday.
Well, it's the final countdown until Christmas, how many more cookies can you jam out in record time? Thankfully, these coconut macaroons take very little time and prep, which makes them ideal for some last-minute baking. Fourscore and seven years ago, I posted this recipe for coconut macaroons, but I figured I would re-visit the subject because it's just such an easy treat. Plus, I had a hankering for dipping something in chocolate.
Coconut macaroons are just so devilishly edible, are they not?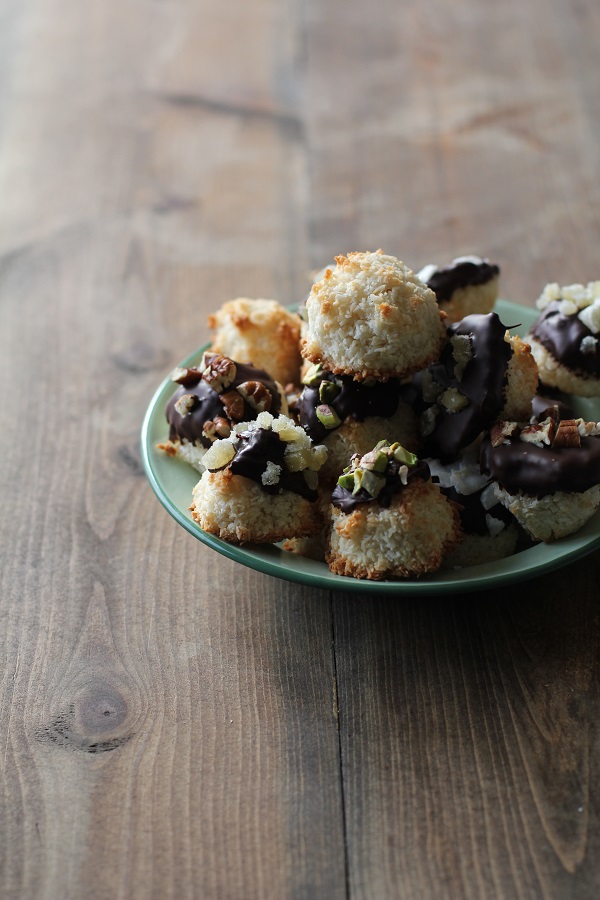 …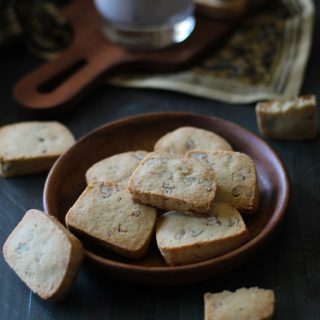 By Julia 8 Comments
Gluten free shortbread cookies with chopped pecans and sweetened with pure maple syrup. Lads and ladies:…