By Julia 4 Comments
Soup for breakfast, go get it!
It's Breakfast Recipe Friday!
…sowhereareallthepancakes?
Normally, I'm all about tempting you with sweet, decadent yet healthy cake, pudding, porridge, pancakes, or waffles,  to load the breakfast bases for the weekend, but this time around, we're kick starting the day with a savory Tunisian classic. Thaaaasright, we're having soup for breakfast!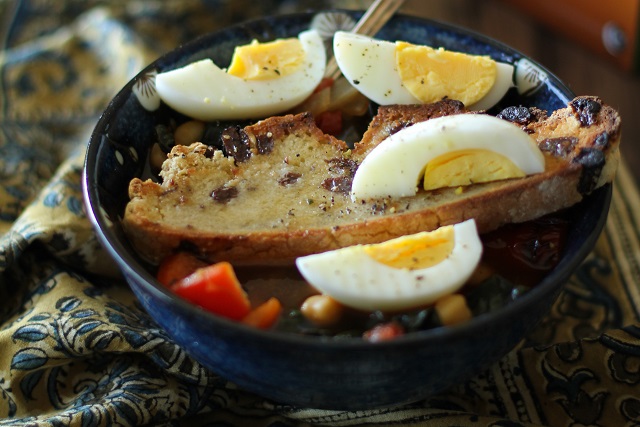 It may seem strange to eat a big steamy bowl of soup for breakfast (including kale of all things), but I assure you it's not. Heck, I ate it for breakfast for a solid week, and I'm the most normal person you ever did come across on the internet who writes a quirky food blog and has an outtacontrol obsession with beets. Ever.
Moving right along.
…
By Julia 8 Comments
Mayo-free avocado egg salad makes an easy go-to lunch recipe. All the Fats Egg Salad comin…