By Julia 4 Comments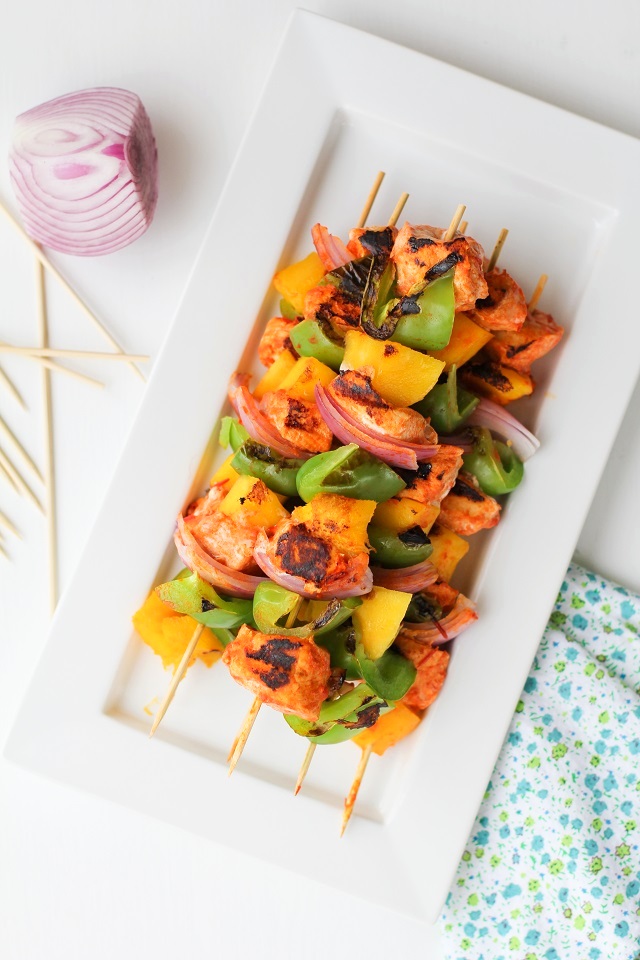 What are your Memorial Day Weekend plans? Are you high-tailing it outta town? Are you firing up the ol' charbroiler and forming a grilltropolis in your backyard? Complete with tiki torches and sunny day cocktails? How's about I invite myself to your backyard barbecue? Juuuust kidding, I'm heading to the Sierra Foothills for a few days to visit the folks I used to work with over at Lavender Ridge Vineyard and do some animal sitting for my former bosses. You can follow all my trail and wine-ly adventures through InstaG!
It hasn't exactly been grill-friendly weather over on the West side with our rainy downpours of cats, dogs, labradoodles, ligers, liopleurodons, etc, etc. But no matter. We can pretend it's sunny and 75 across the whole nation and light our grills – rain, shine, sleet, liopleurodons or otherwise, yes?
Or use our George Foreman when our grills are flooded with rain, because that works too.
Seriously, you can make these skewers on a Foreman. I'd be lying if I said I haven't.
Since we're making confessions, I might as well just tell you I used pre-chopped mango from the produce section for these skewers instead of chopping mango myself. Because: lazy.
You can also use pineapple, but I love what the mango does for flavor…so sweet and buttery, and when you put the chicken right next to a hunk of mango on the skewer, bombtastic things happen. Just believe.
…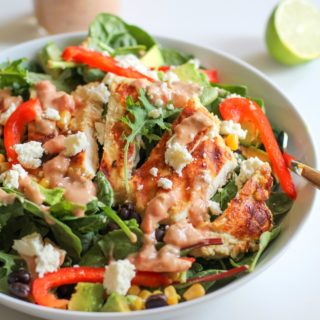 By Julia 9 Comments
It's National Hummus Day, people, let's celebrate! I feel like we need to blow this thing out…