By Julia 9 Comments
AKA THE BEST KALE SALAD IN ALL THE LAAAAAAAAAND!
Please don't leave.
At least stay for the preview!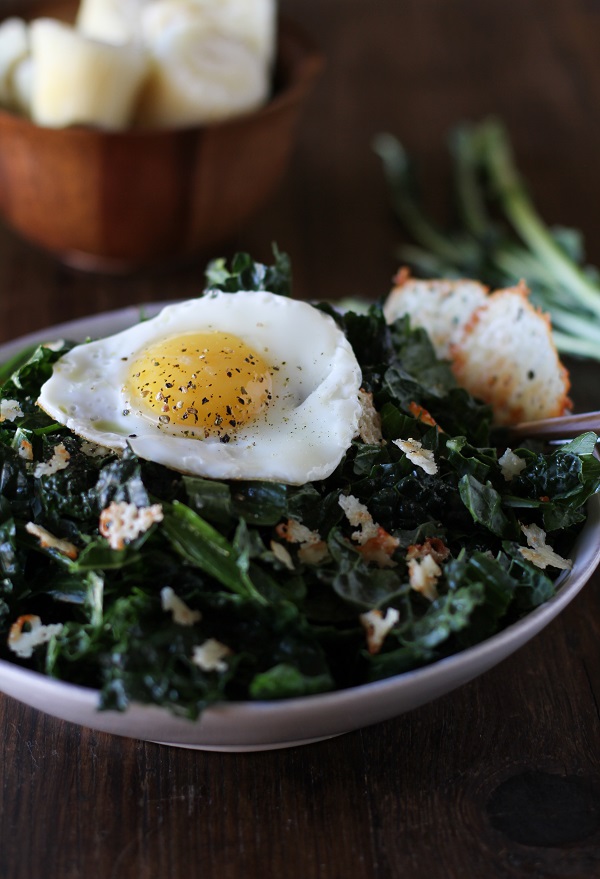 At some point between writing Let Them Eat Kale!, and…well…now, I began a hot pursuit of THEBEST kale salad in ALLTHELAND. Meaning, I've been scouring local restaurants for saladspiration so that I could snag their idea, copy cat it, stick it on this here blog and call it: "THE BEST KALE SALAD IN ALL THE LAND" < – not that I'm shouting…It's just that my blog post titles appear in capital letters, so I figured I'd give you a real accurate visual.
So, I may have become a bit of a kale snot.
A lot of a kale snot.
A medium-sized to epically large snoody snot kale snot.
Snot major.
Wait, don't tell me: you've been on the prowl for the most righteously awesome kale salad in all the nine kingdoms, too? You're an epically large snoody snot kale McSnotsalot too? This is why we're friends.
Back to my kale salad story.
My friends and I have narrowed it down to three kale salads from three different restaurants. We all agree the Kale Caesar from Bowl, the Highway to Kale from Laughing Planet, and the Kale Salad from Campo are the top three in town. BUT, we are all at odds about which restaurant has THEBEST kale salad in ALLTHELAND, as we all have a different opinion. Anyhoo, to cut to the chase, my favorite kale salad is the one from Campo.
All's it is, is blanched kale dressed with lemon-garlic vinaigrette, a poached egg on top, and a little sumpin' sumpin' they call, "crispy grana padano"…which I like to call, "parmesan crisps."
Have you ever had parmesan crisps? They're dope, mates. Real dope. And they're easy to make. Here's what you do:  Plop piles of fresh grated parmesan on a parchment-lined baking sheet, like so: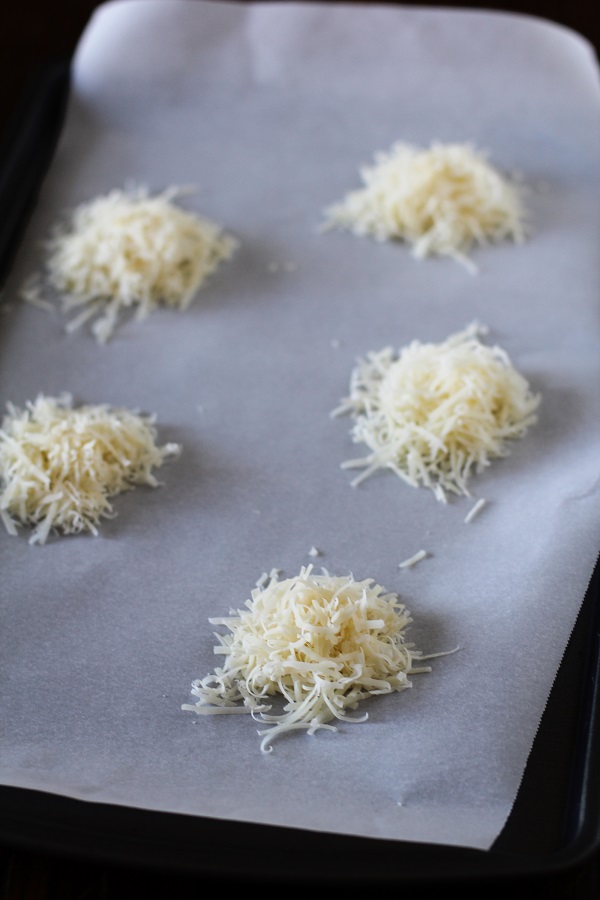 Bake at four hundo F for 5 to 8 minutes until your parm babies get nice and crispy.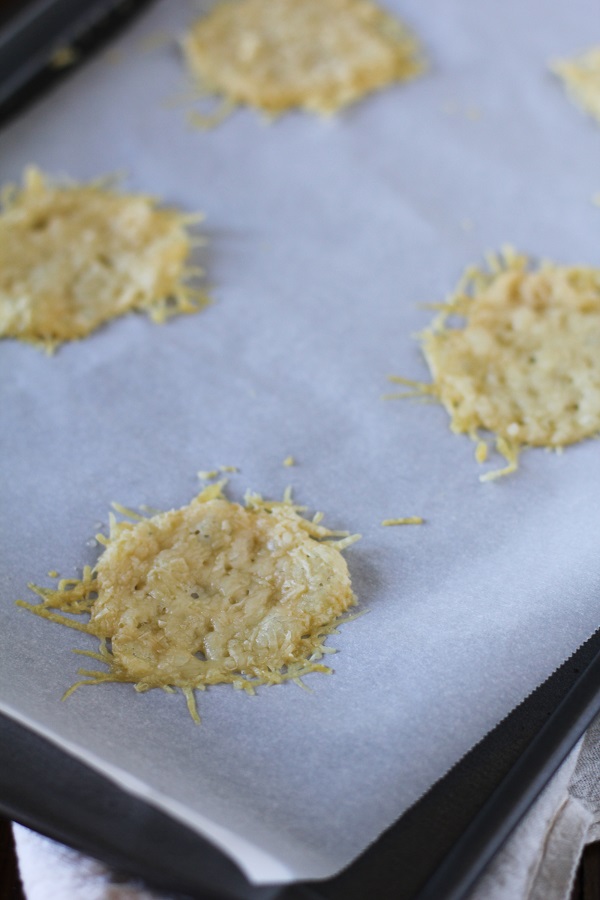 BOOM! Crack for cheese lovers.
…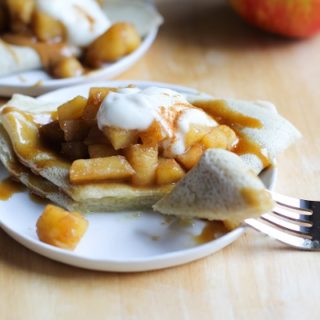 By Julia 19 Comments
Gluten Free crepes with white cheddar, maple spiced apples, and salted coconut caramel sauce… Cue the…