By Julia 5 Comments
Are you intimidated by crepe making? Don't be! It's all in the wrist.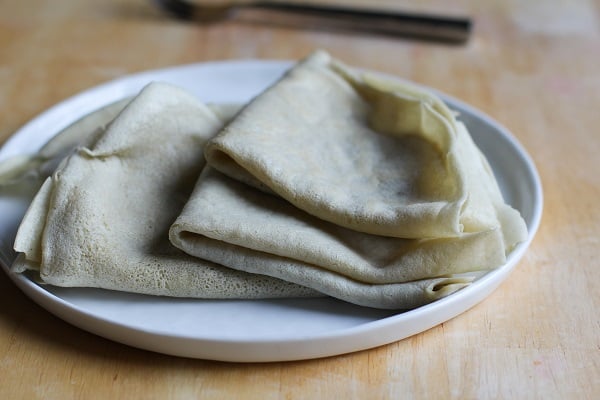 Crepes were a major part of my life growing up. Every weekend, my mom made pancakes, waffles, or crepes for breakfast. When you're a tween, you're far more interested in butter than fresh fruit, so we never got too crazy with toppings – a good shmear of butter and a drizzle of maple syrup was my crepe modus operandi.
But now? Load those suckers up, and let there be cheese puh-lease!
What is your ideal crepe built out of? Ham and cheddar? Peanut butter, banana, and nutella? Fried chicken and mashed potatoes? Balsamic roasted Brussels sprouts with caramelized onions and blue cheese? Fresh raspberries and melted white chocolate? Stop it, you're making me hungry.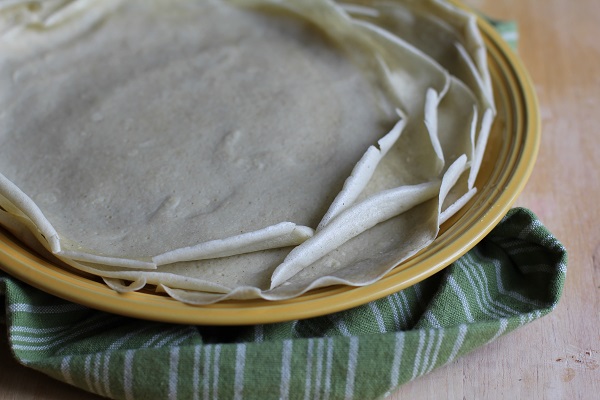 Every loves a good crepe. Sweet, savory, folded, or rolled, everyone has a crepe mate. While I've made gluten free crepes using coconut flour a few times, they are delicate to work with and take so long to cook that I haven't bothered to post a recipe for them. BUT, gluten free flour blends have become so amazing, that I figured a blend would make for a much more user-friendly crepe.
I hijacked Stephie's crepe recipe from her Peach and Ricotta Crepes post, and just made some minor adjustments to make the batter gluten free and dairy-free. If gluten and/or dairy is not a going concern for ya, simply follow Stephie's original recipe. And don't forget the peaches and ricotta, because: duh.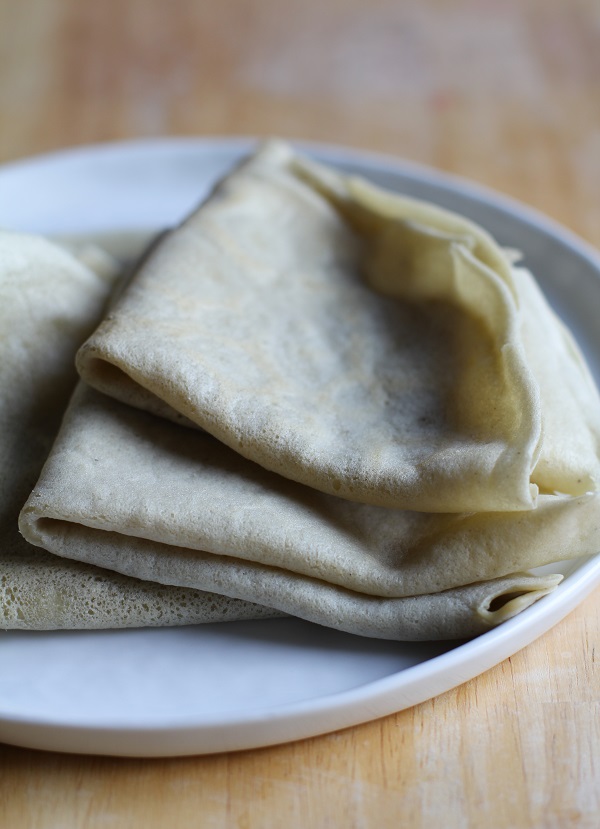 …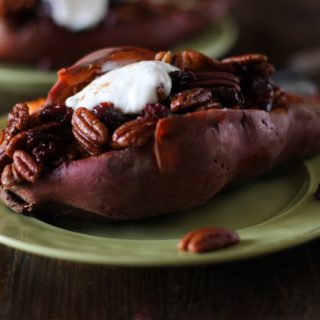 By Julia 19 Comments
More stuffed vegetables! 'Tis the season for stuffing things. And 'tis the season for sweet potatoes!…