By Julia 2 Comments
Sangria with pomegranate juice, blood oranges, and apple…
Because: Saturday.
Because: Wine
Because: Blood Oranges.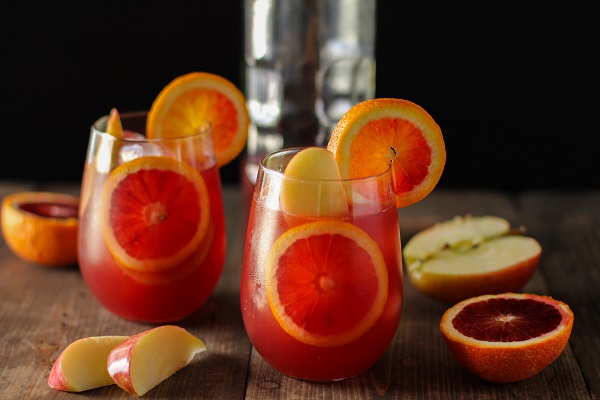 We're going cocktailing! Bring your green hat!
What are we all drinking and eating for Super Bowl Sunday? Are we slinging back brewskies? Playing a game of Ice? Do we have a party theme? Are we freezing our faces off on the East Coast or are we wearing shorts and flippers on the West Coast?  I need details, people!
Since we're on the subject of cocktails and the hearts and flowers holiday is coming up, what are we flipping drinking on V Day? This sangria is puh-retty sexy, just sayin'. We'll cross that bridge when we get there? We're getting too far ahead of ourselves? We hate V Day? Word.
One of the things I like about sangria is it's a big batch cocktail, so you can quench the thirst of 6 people in one fell swoop. Or possibly just quench yourself…no one's here to judge. But as Mozzie (from White Collar) would say, "A shared life is one worth living," just like a shared cocktail is one worth drinking.
Or something to that effect.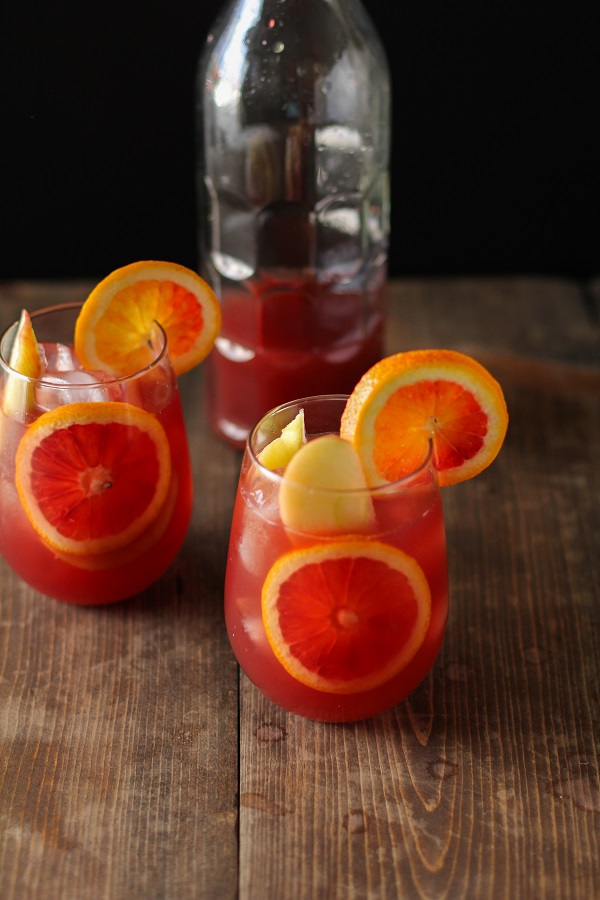 …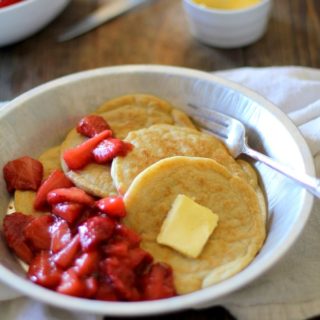 By Julia 17 Comments
Fermented pancakes! Get on board! Have you ever made pancakes using yeast? Spoiler alert: it's madness!…