By Julia 10 Comments
Caramelized shallot and sautéed mushrooms nestled in red wine, getting frisky all up on a turkey burg caressed with Swiss cheese, sandwiched between hot crispy fresh buns.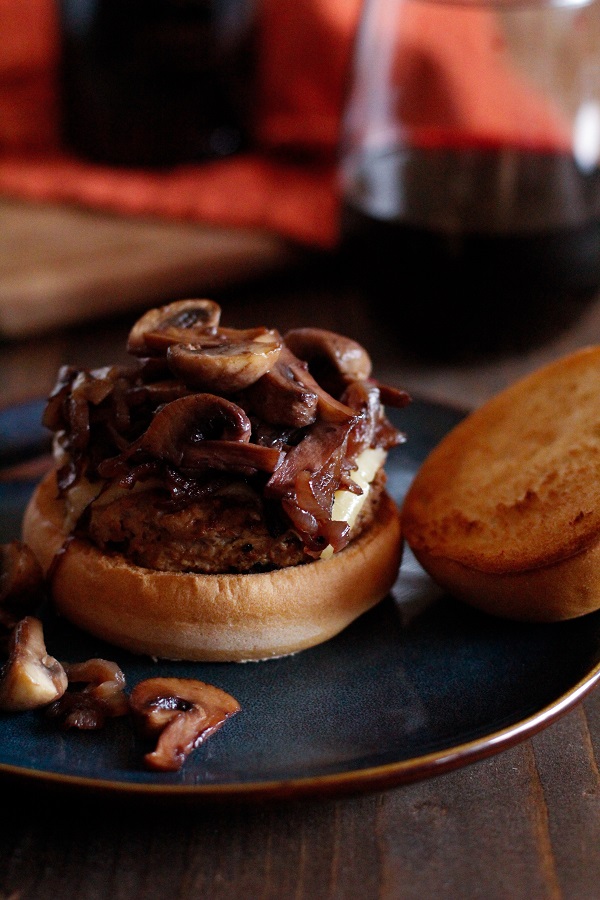 Every Tuesday, my girlfriends and I get together and cook up turkey burgers. Aside from the juicy burgs, Turkey Burger Tuesdays consists of copious amounts of sweet potato fries, girl chatter, and wine. We do sometimes change it up and make something un-burger-esque, but we enjoy experimenting with different burger add-ins and toppings.
For last week's Turkey Burger Tuesday, I was in the mood for something swanky, but was in need of some burger inspiration. I poked around Cooking Light's archive of healthy grilled burgers and was drawn to their Cheddar Cheeseburger with Caramelized Shallots. I settled on that recipe as my burgspiration and added a splash of red wine to the shallots. Because I had a whole basket of mushrooms sitting in my refrigerator, I figured that needed to happen, too. With the red wine…too.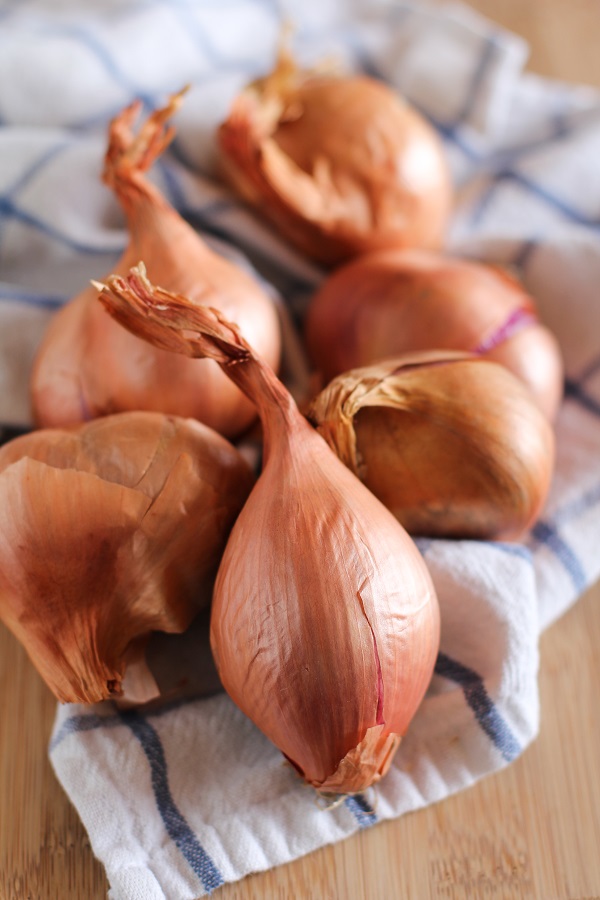 The shallots take a hot minute to caramelize, but while they're busy getting all delectable, you can multi-task by sautéing the mushrooms and preparing the turkey burgers.
…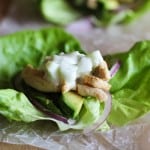 By Julia 23 Comments
How many lettuce wraps can you fit into your mouth at once? These. They're like a Seven Cheese Macaroni Chicken Pot Pie Pizza à la mode with a side of bacon. Minus all seven of the cheeses, the macaroni, the pot, the pie, the pizza, the à la mode, and the entire side of bacon. They're more…